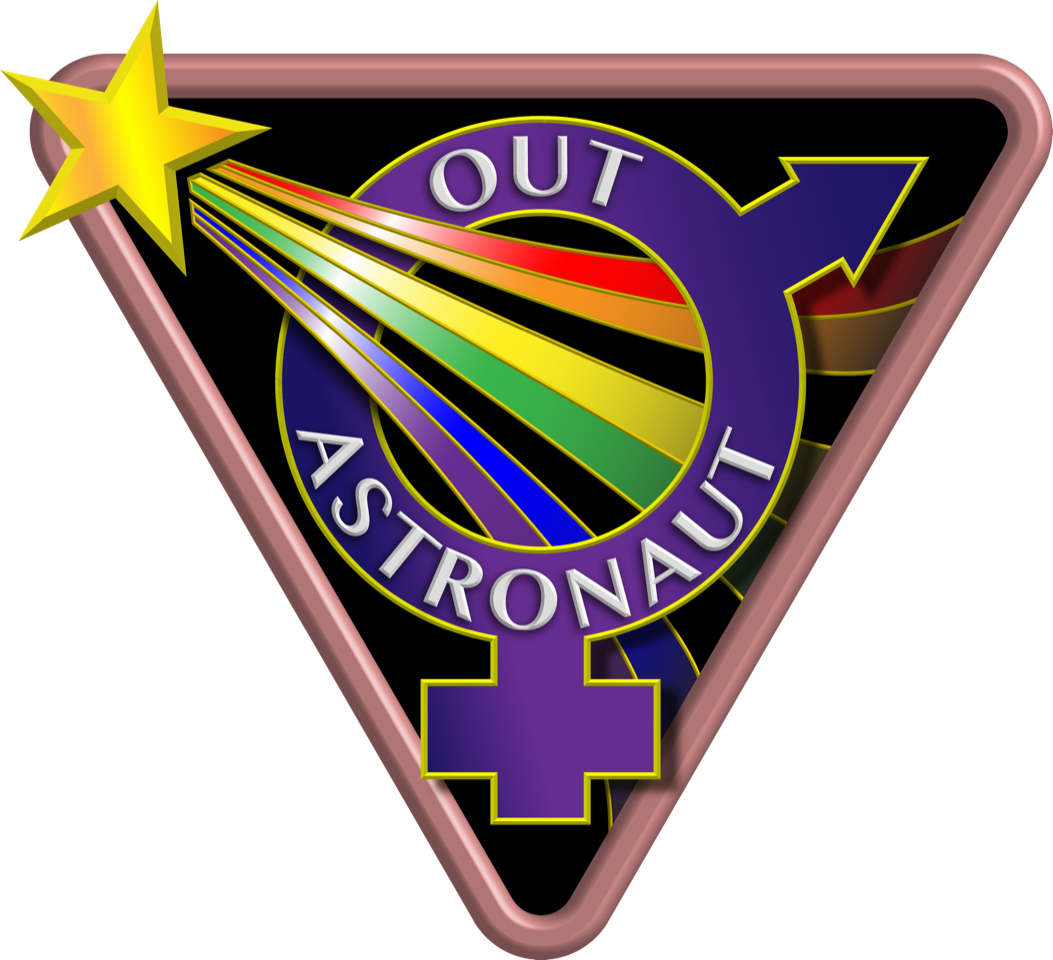 15 Mar

Out Astronaut Project starts its mission to represent the LGBTQ Community in Science and Space

Boulder Colo. – The Out Astronaut Project announced its public release today and starts its mission to help address the under-representation of Lesbian, Gay, Bisexual, Transgender, and Queer (LGBTQ) people in science and in the space industry. The Out Astronaut Project will collaborate with Project PoSSUM, the International Institute for Astronautical Sciences, and Stardom, a Colorado-based space education organization that serves to broaden scientific literacy and space advocacy. The project has also been partnering with numerous public outreach partners including oSTEM, Pride in STEM, 500 Queer Scientists, and Queer in STEM.

Presently, there are few out LGBTQ STEM professionals serving as role models to LGBTQ youth; more than 40 percent of LGBTQ people in STEM are not out and gay and bisexual students are less likely to follow an academic career. Notably, of over 560 individuals that have been selected as astronauts or cosmonauts, none have ever identified openly as a member of the LGBTQ community.

The mission of the Out Astronaut Project is to train and fly a member of the LGBTQ community as a scientist-astronaut while highlighting the contributions of current LGBTQ members making contributions in science and space. The selected individual will conduct relevant research of our upper atmosphere as part of Project PoSSUM. The Out Astronaut Project's advisory board will contain a dozen prominent LGBTQ members currently contributing as Science, Technology, Engineering, and Mathematics (STEM) professionals in space-related fields. These members will be available to volunteer to talk to schools and organizations about science and the roles and experiences of LGBTQ scientists.

"Groups such as the LGBTQ community are empowered when they are represented", said Out Astronaut Project Co-director Mr. Ron Sparkman, "Astronauts inspire our youth, represent limitless possibilities, and serve as ambassadors to STEM."

The Out Astronaut Contest is a three-phase competition open to individuals who openly embrace their role in the LGBTQ community, want to serve as role models to LGBTQ youth, and seek to become representatives of their community as pioneers of astronautical science. This February, the International Institute for Astronautical Sciences (IIAS) has donated a grant to the Out Astronaut Project to train the winning candidate through a merit-based selection in the October 2019 Advanced PoSSUM Academy class at Embry-Riddle Aeronautical University in Daytona Beach, FL. Subsequent phases of the contest will create opportunities for mission-specific training and spaceflight.

Visit outastronaut.org or visit Facebook at www.facebook.com/outastronaut to learn more, apply for a scholarship, to request a speaker, or to make a tax-deductible donations to support the Out Astronaut Project's ongoing mission.